As we have in the past, we ask our staff, students, and visitors to stay home if they are not feeling well. We will continue to work our students and families to provide any needed make up work upon their return to school.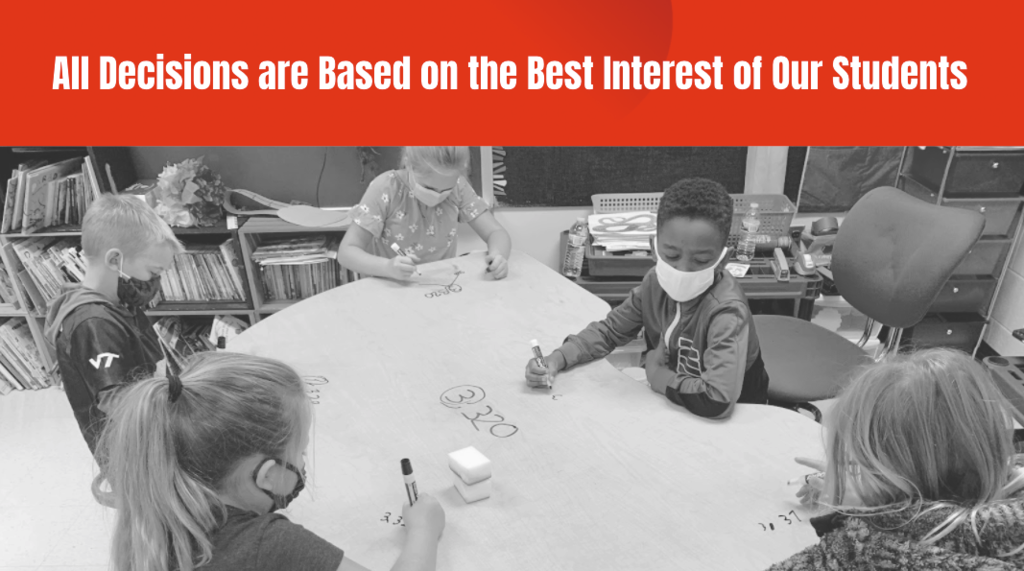 Our Lady Bulldogs are playing hard tonight! Go Bulldogs!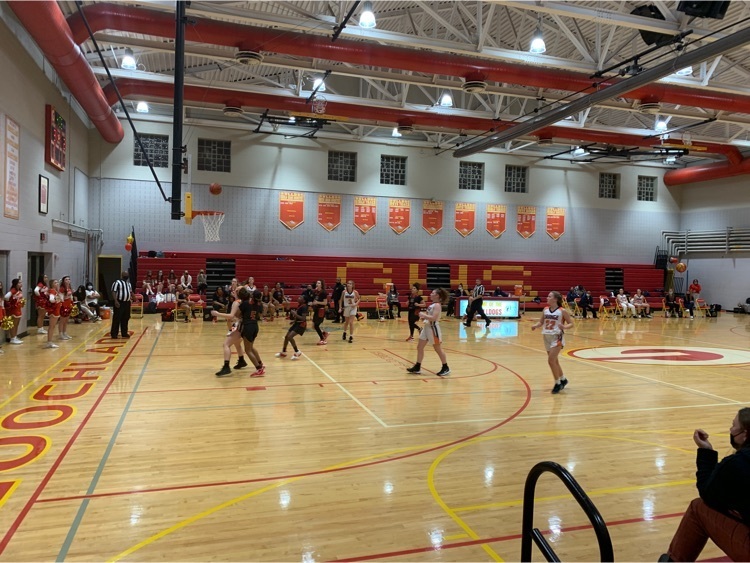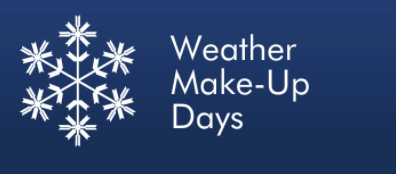 We are grateful for the service and leadership of our 5 principals! Thank you for your dedication to our students, staff, and families! #excellence

Many resources are available to support Goochland County residents with needs as a result of this week's snow storm. Warming centers are open & support for residents w/ both large & small animals is available. Learn more here:
https://www.goochlandva.us/CivicAlerts.aspx?AID=746

Please take a moment to read a message from @DrJRaley regarding recent changes made by the CDC and VDH. Depending on the situation, these revisions may result in students being able to return to school sooner.
https://www.goochlandschools.org/article/617762

The Goochland Woman's Club is partnering with a GHS senior group to sponsor our Sick Kicks Shoe Drive once again. On Monday, Dec 20th, between 10:00 am - 1:00 pm. We will offer brand new and gently used tennis shoes, boots, etc., to any high school or middle school student who would like to have a new pair of shoes for Christmas. The great news is that all of the shoes are free of charge! Parents or students are urged to come to the front entrance of Goochland High School and pick out a great pair of shoes. It is our pleasure to offer free shoes to students at both schools, and we have a great selection to choose from! So mark your calendars now and get yourself a new pair of shoes just in time for the holidays! Have a great break, and GO, BULLDOGS! 🐾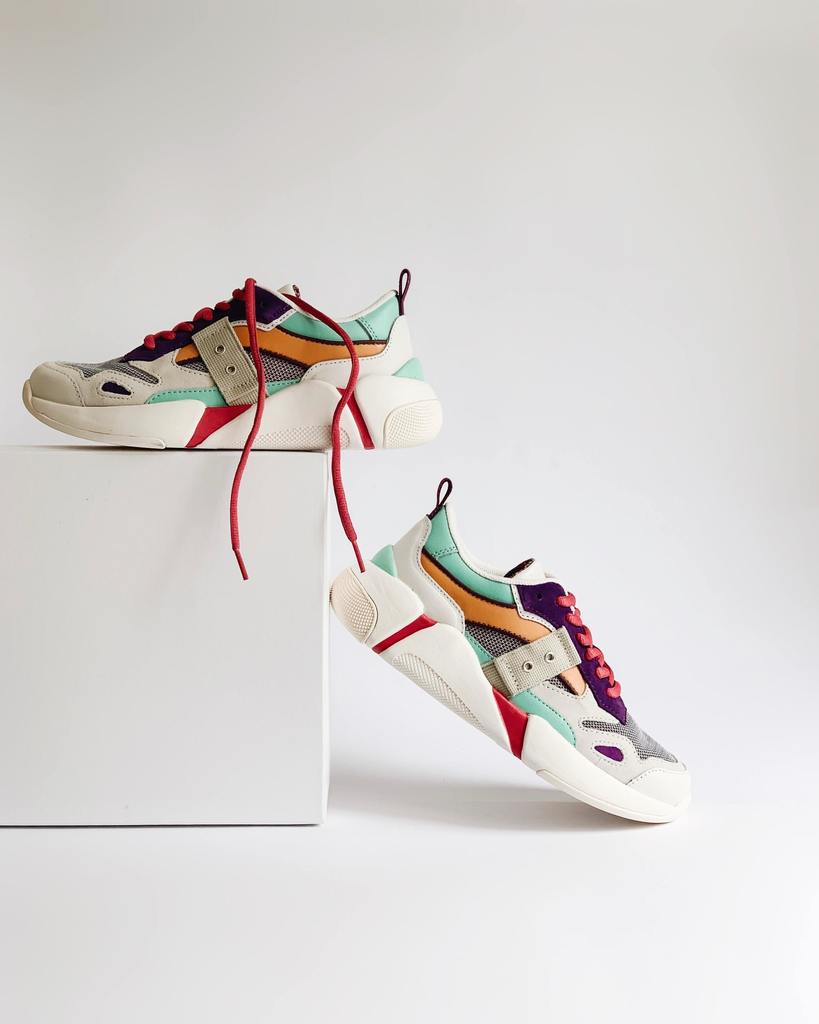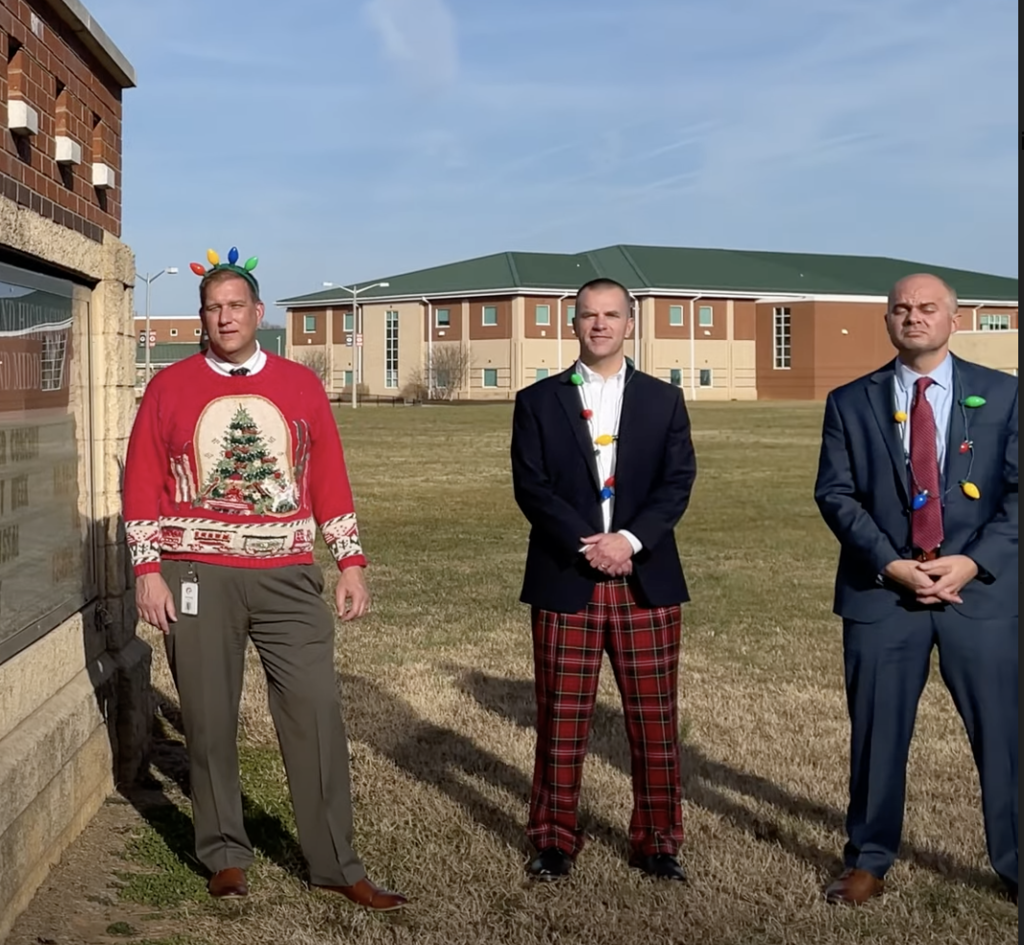 Wishing all @glndschools families peace, health, and joy!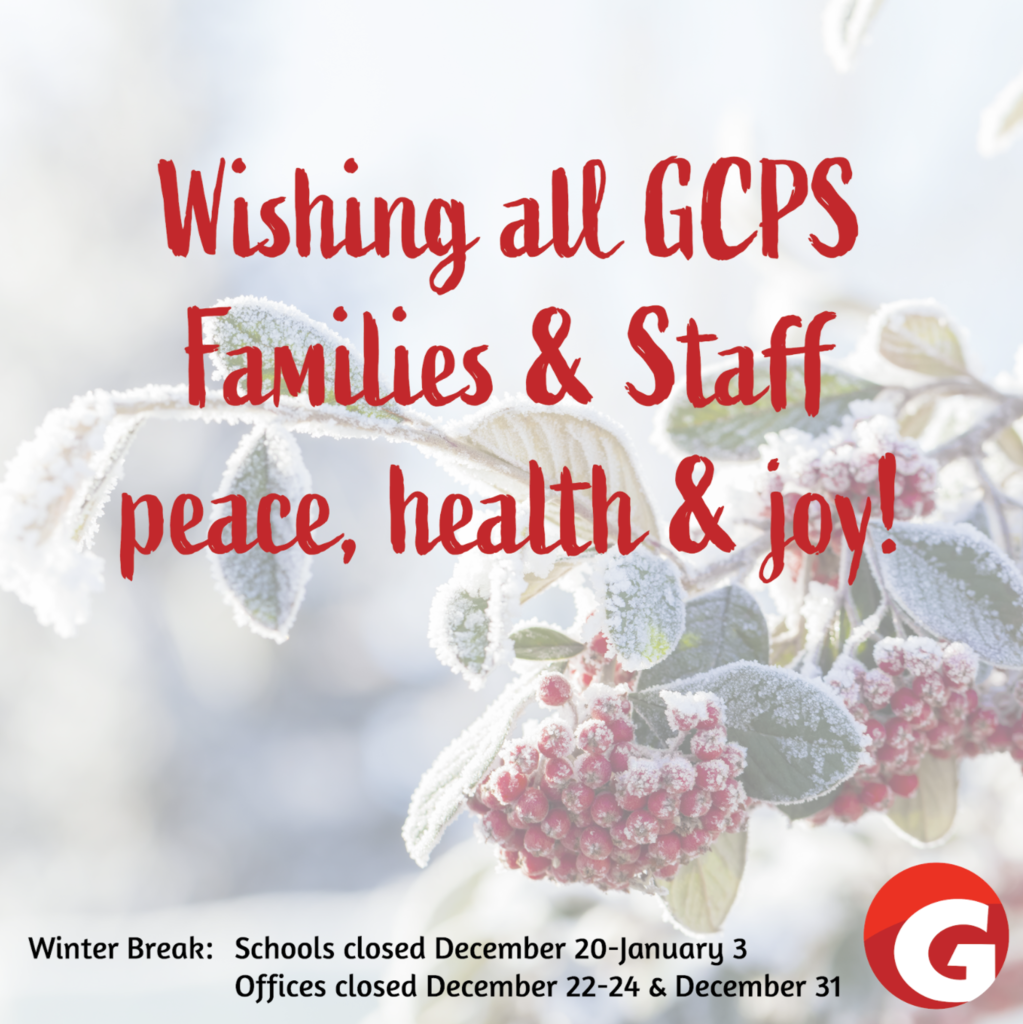 Congratulations to all fall athletes honored tonight. Go Bulldogs!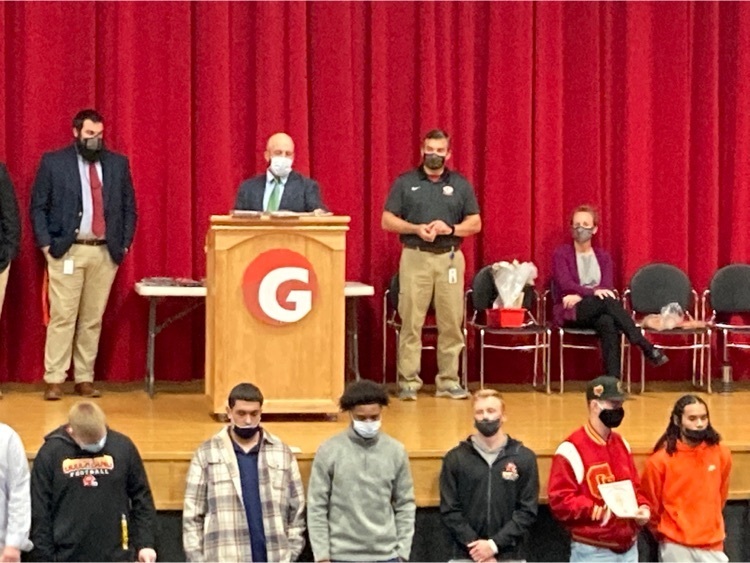 @glndschools Families and Staff: Please take a moment to check your email for an important announcement from Dr. Raley, Superintendent. @DrJRaley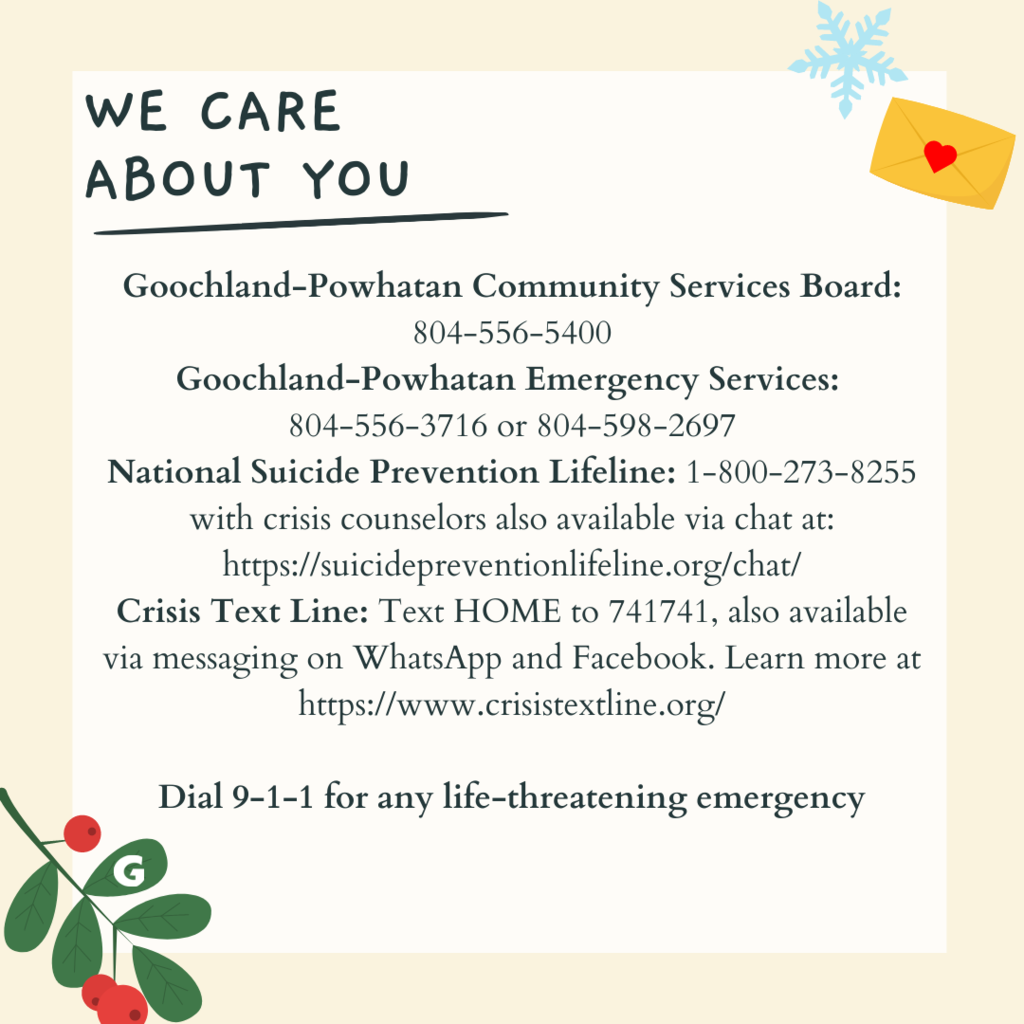 We care about you! Here are a list of community resources in case you need them over the upcoming winter break.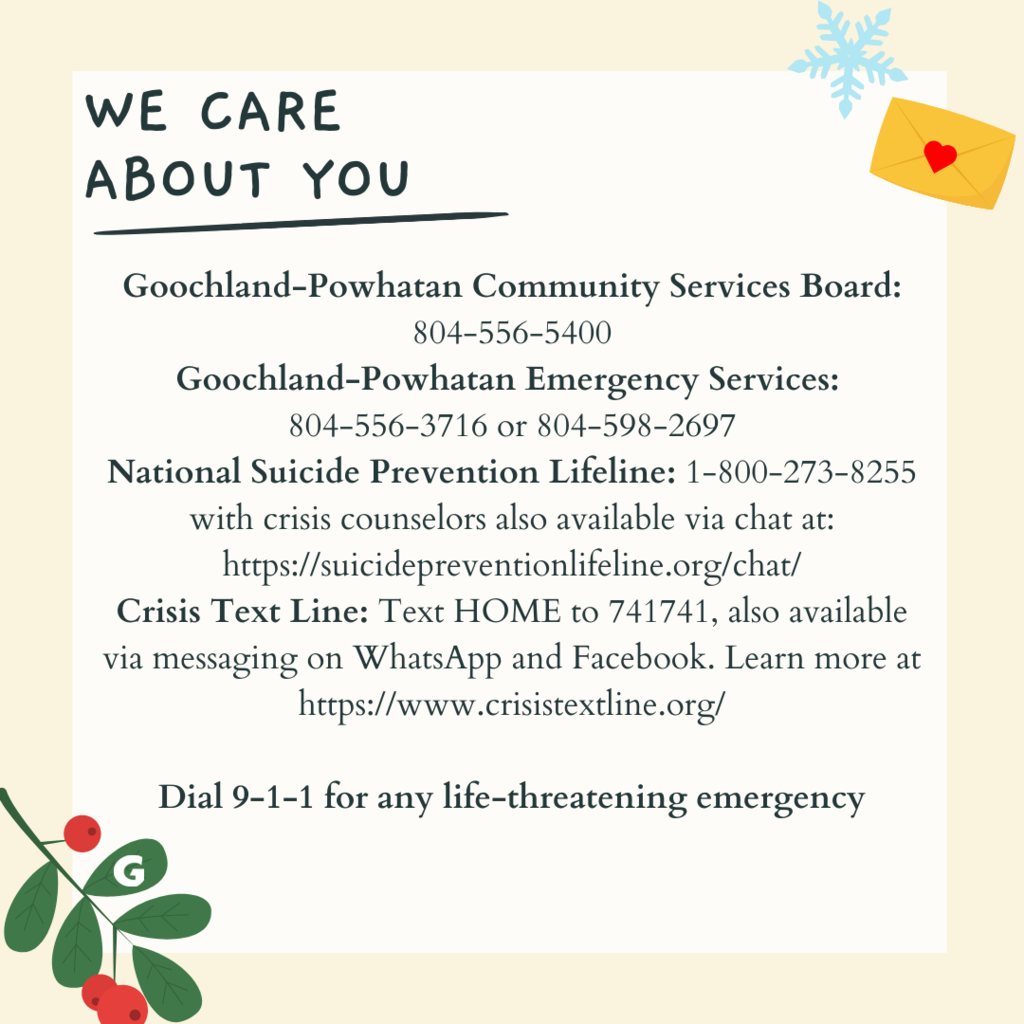 Keep in touch with all of the events taking place @glndschools - visit the App store or Google Play to download the GCPS app.