The Goochland Woman's Club is partnering with a GHS senior group to sponsor our Sick Kicks Shoe Drive once again. On Monday, Dec 20th, between 10:00 am - 1:00 pm. We will offer brand new and gently used tennis shoes, boots, etc., to any high school or middle school student who would like to have a new pair of shoes for Christmas. The great news is that all of the shoes are free of charge! Parents or students are urged to come to the front entrance of Goochland High School and pick out a great pair of shoes. It is our pleasure to offer free shoes to students at both schools, and we have a great selection to choose from! So mark your calendars now and get yourself a new pair of shoes just in time for the holidays! Have a great break, and GO, BULLDOGS! 🐾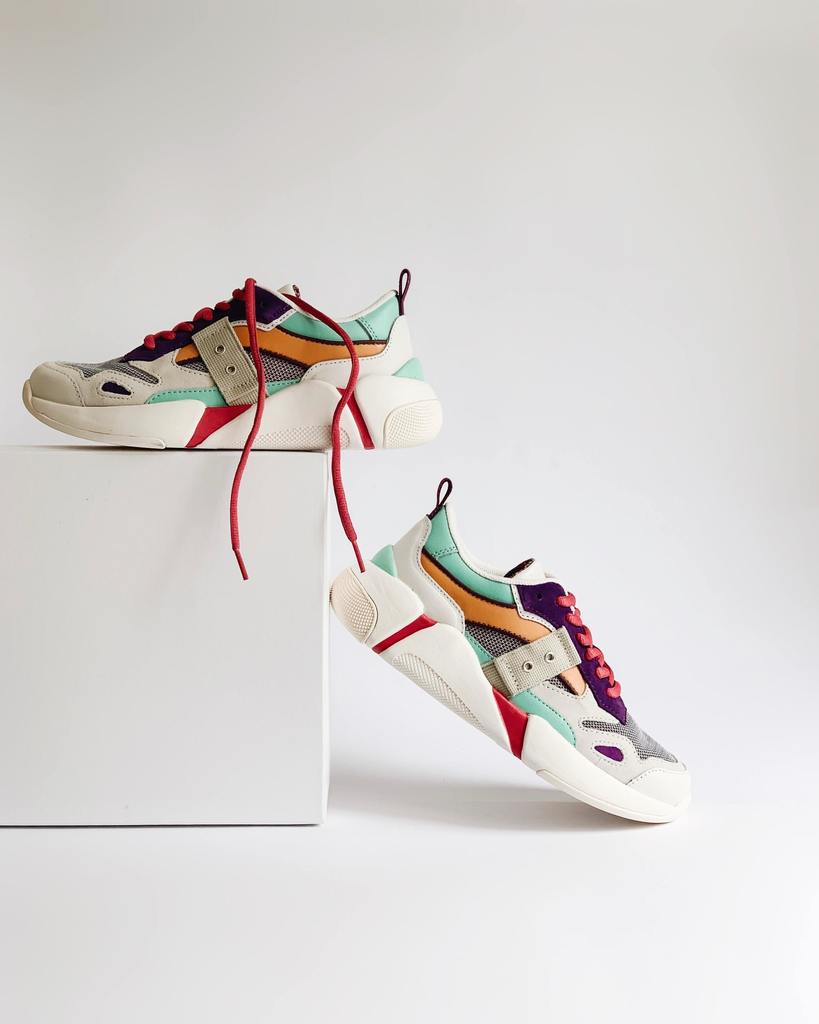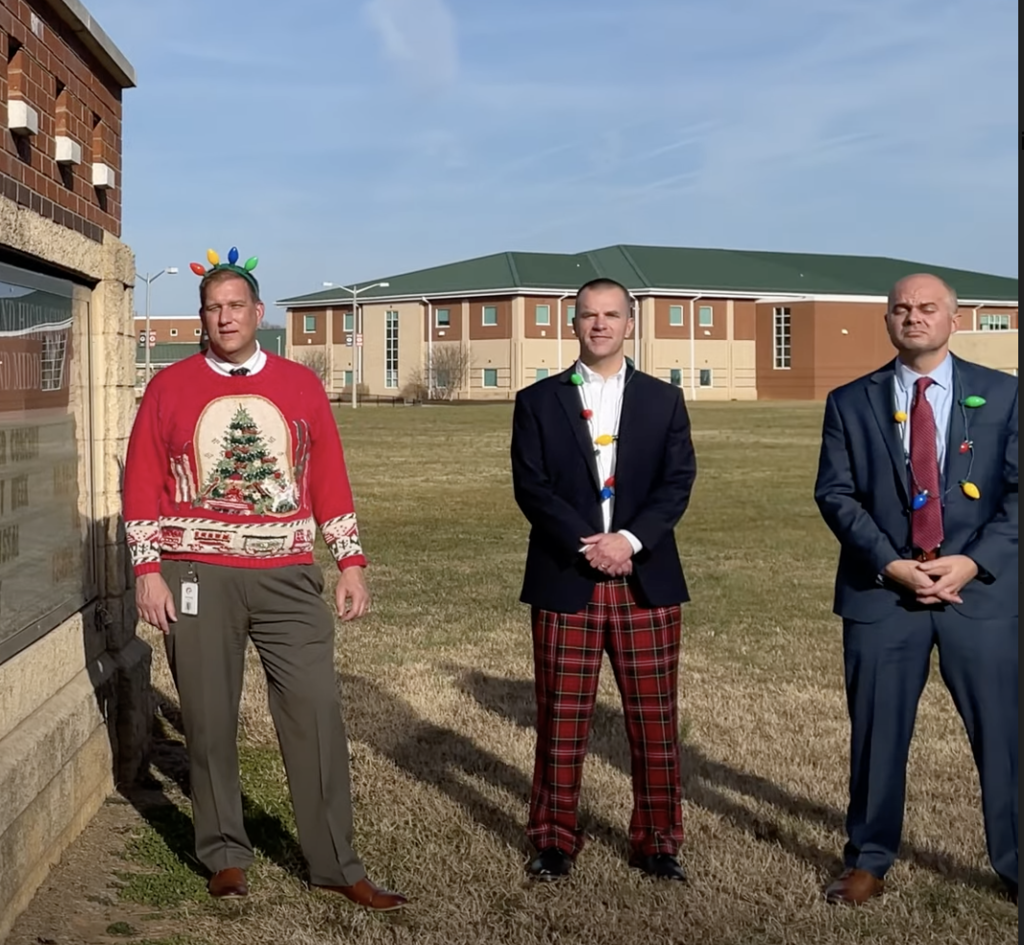 Wishing all @glndschools families peace, health, and joy!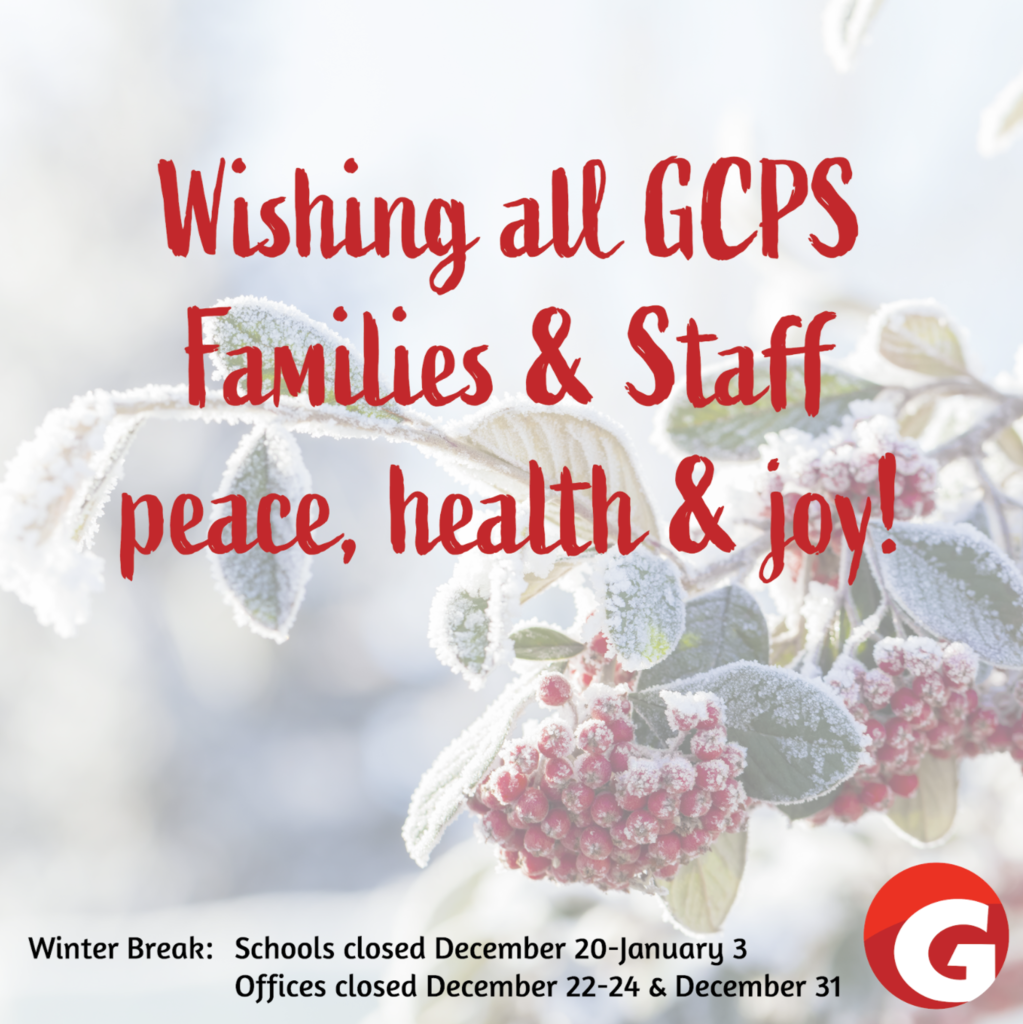 Congratulations to all fall athletes honored tonight. Go Bulldogs!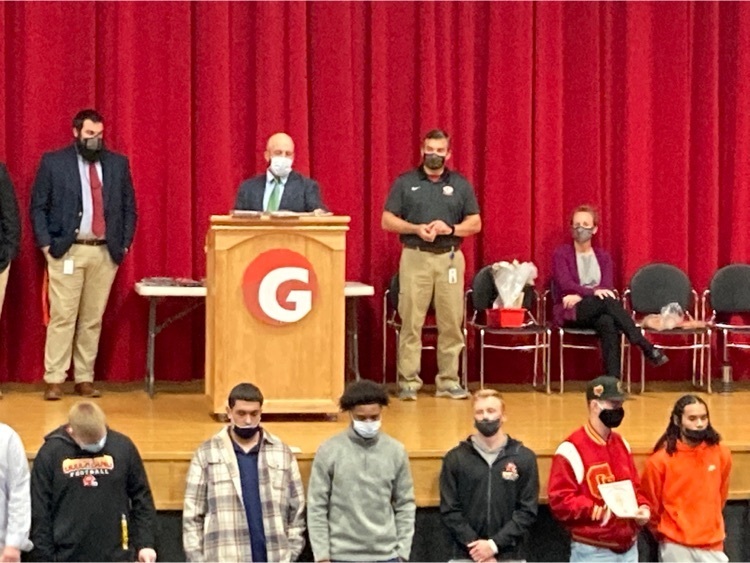 @glndschools Families and Staff: Please take a moment to check your email for an important announcement from Dr. Raley, Superintendent. @DrJRaley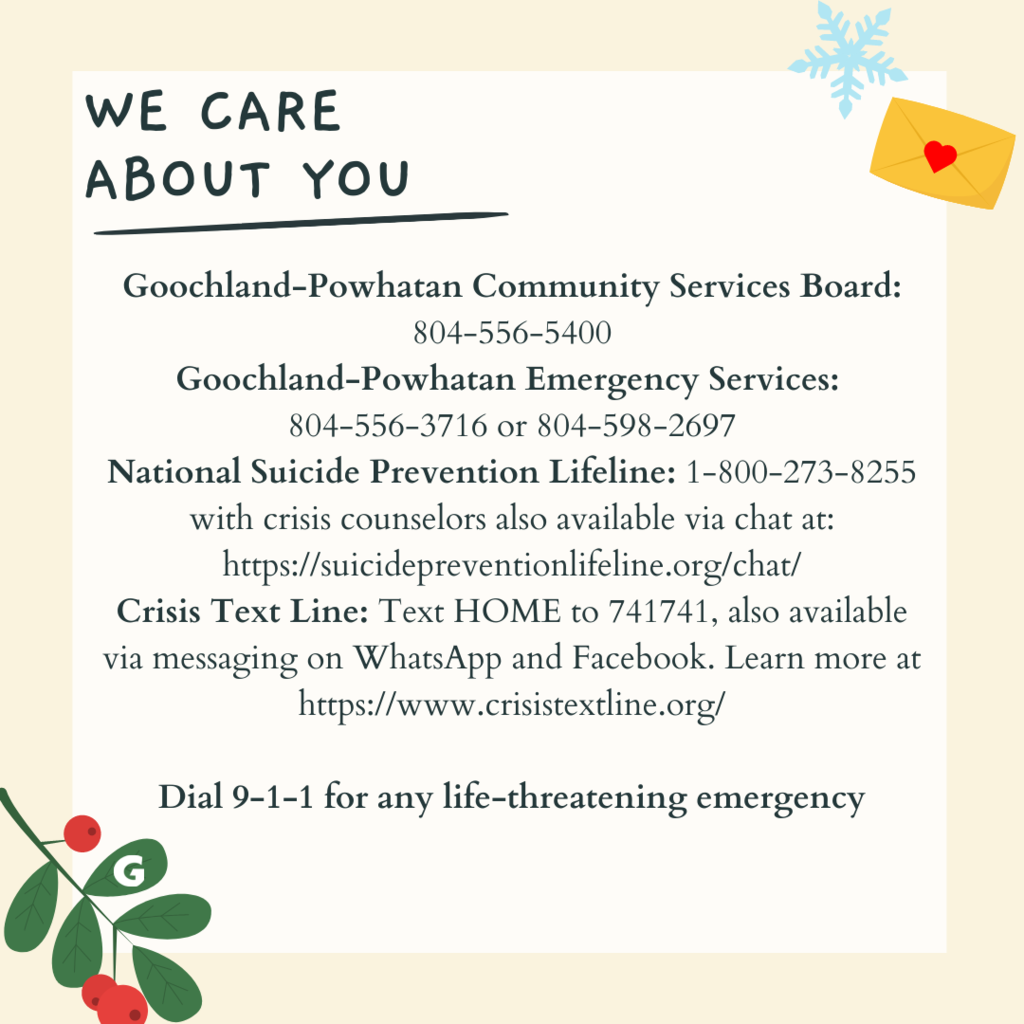 We care about you! Here are a list of community resources in case you need them over the upcoming winter break.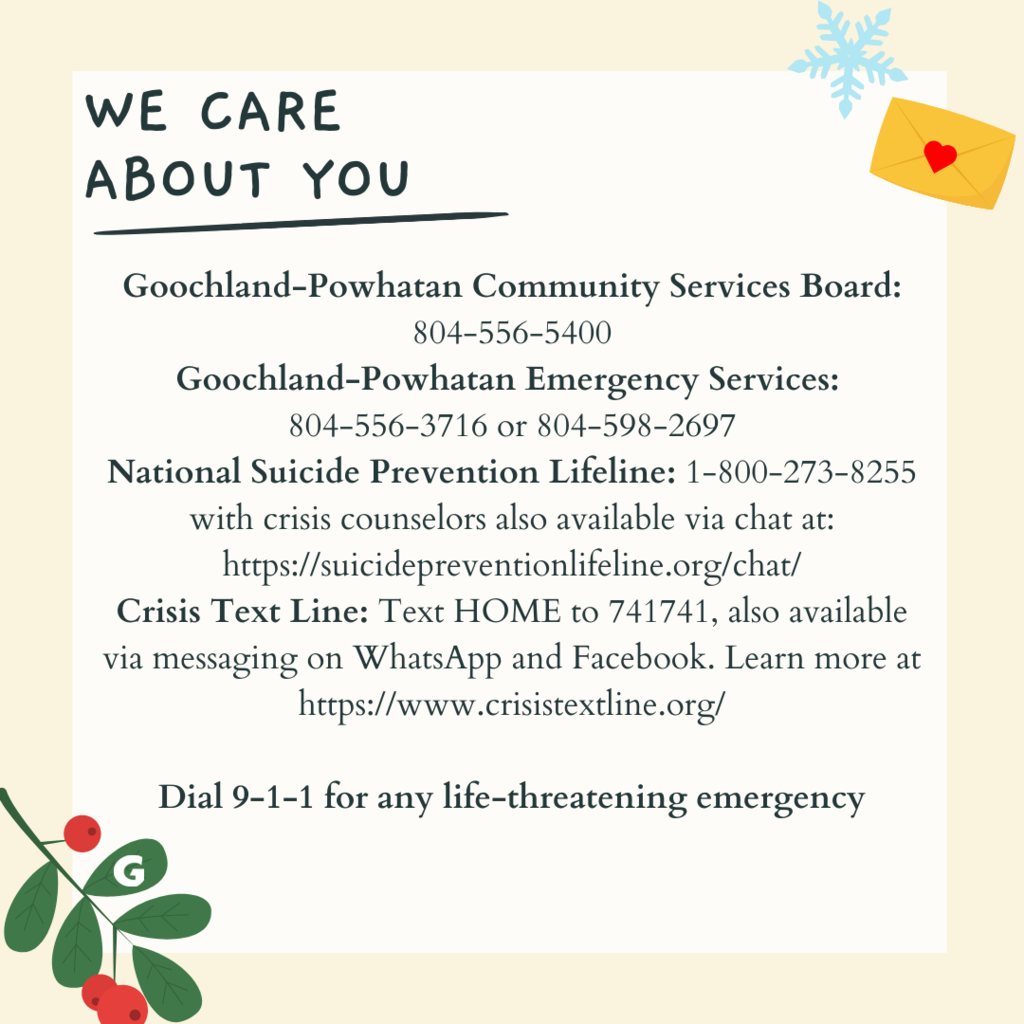 Keep in touch with all of the events taking place @glndschools - visit the App store or Google Play to download the GCPS app.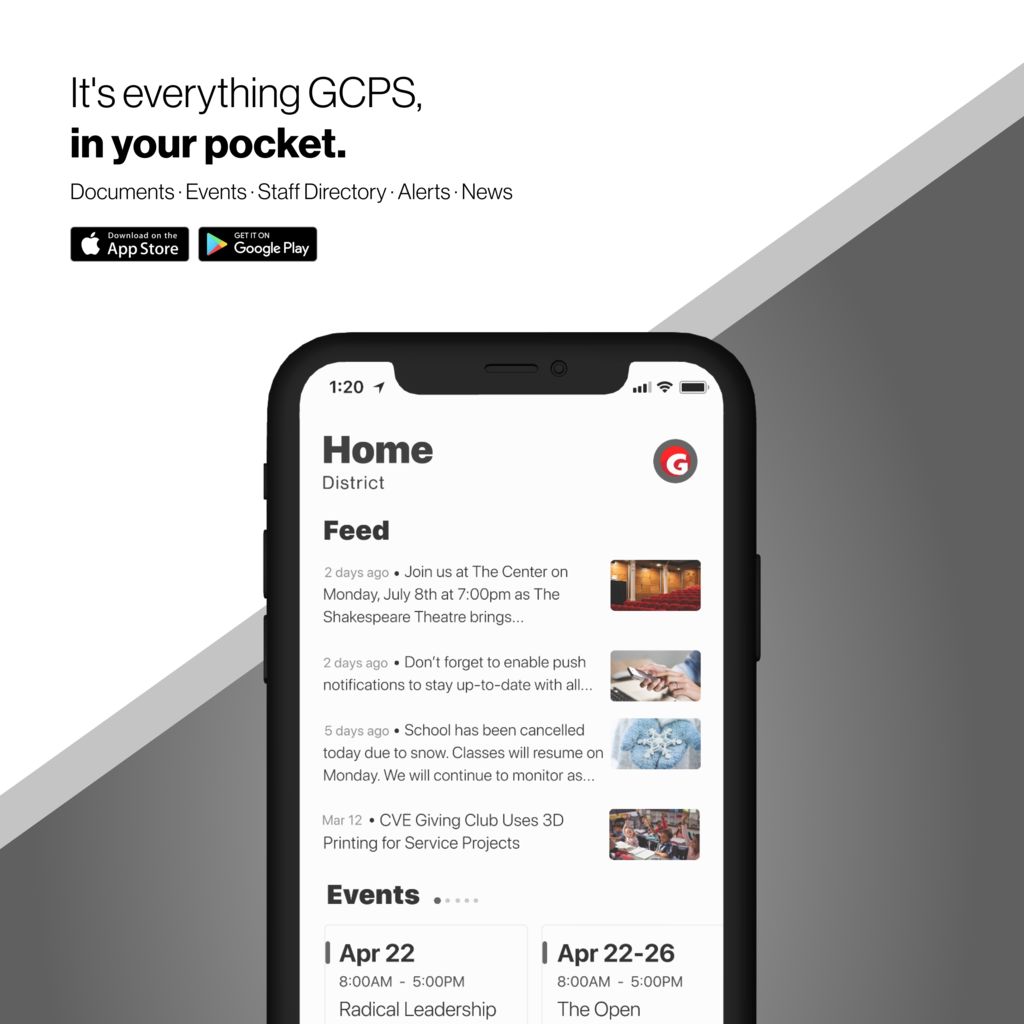 How are our bulldogs feeling about exam week? Great, now that we have some furry visitor friends! Thank you to Canine Companions & Ms. Strozier for bringing us joy today! 🐶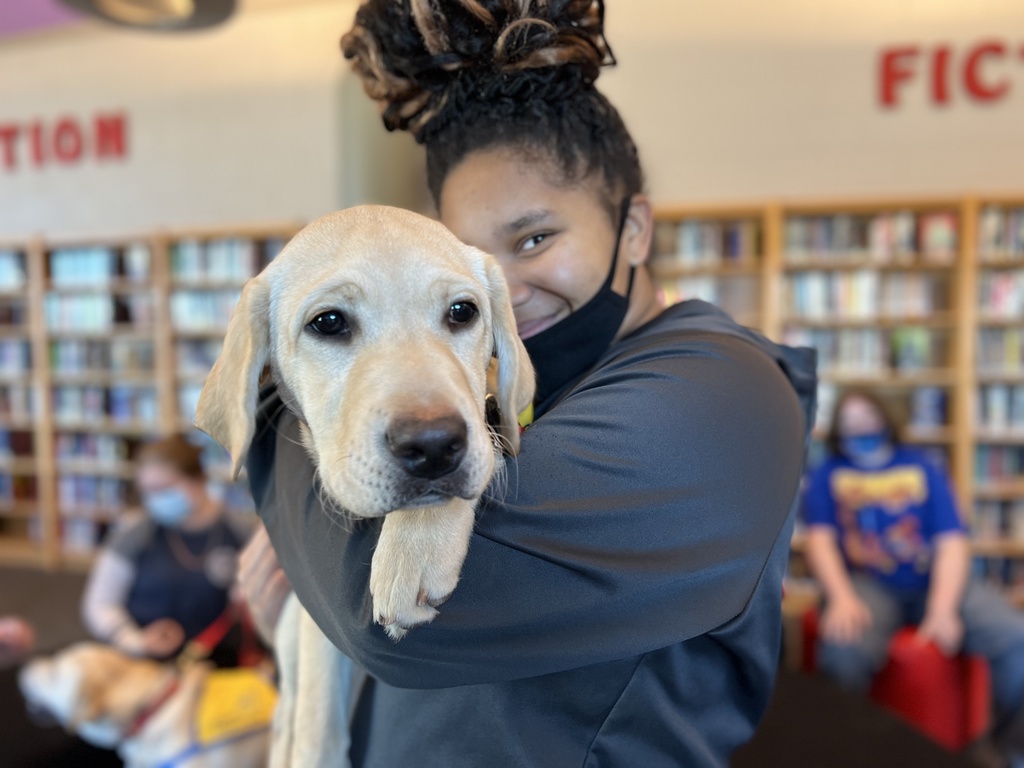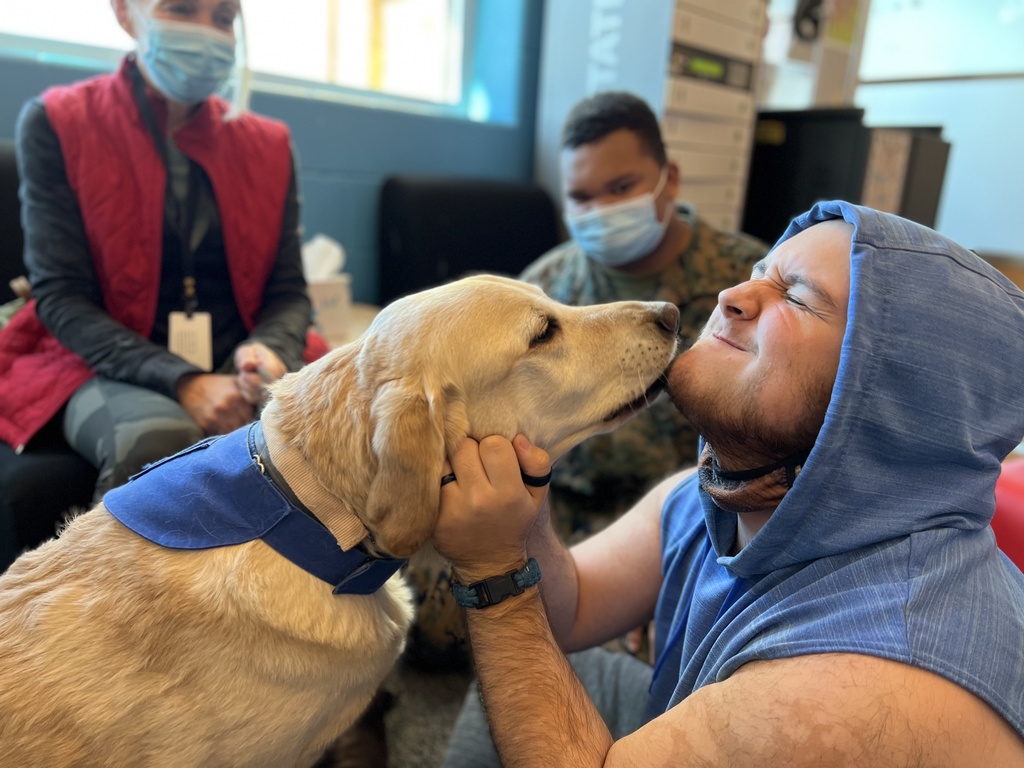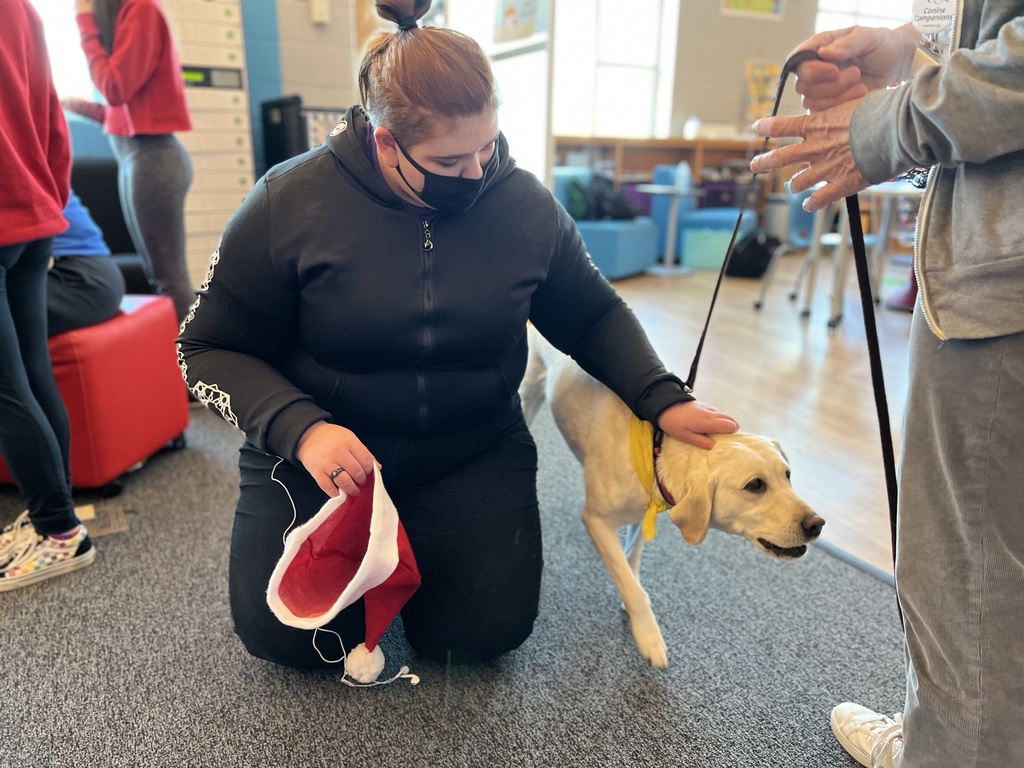 Swim meet off to a strong start. Go Bulldogs!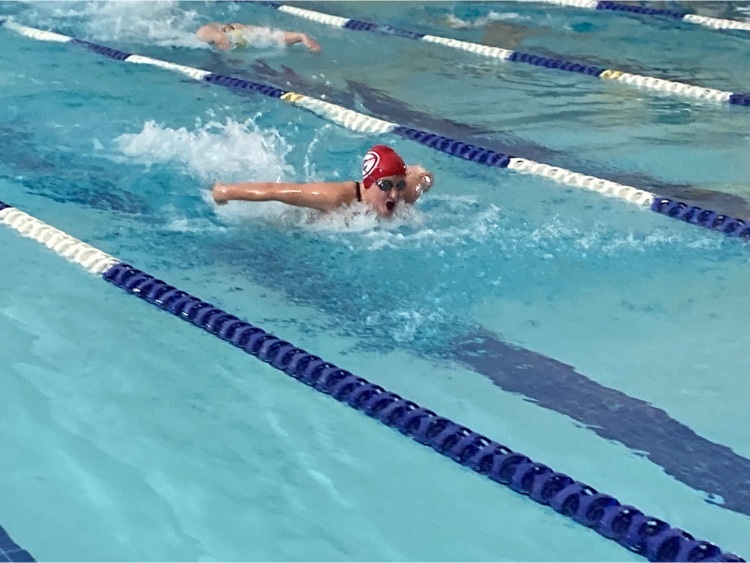 Creativity is in full swing in Ms. Howell's French class! Students are storytelling through green screen technology and animations. Magnifique! 🇫🇷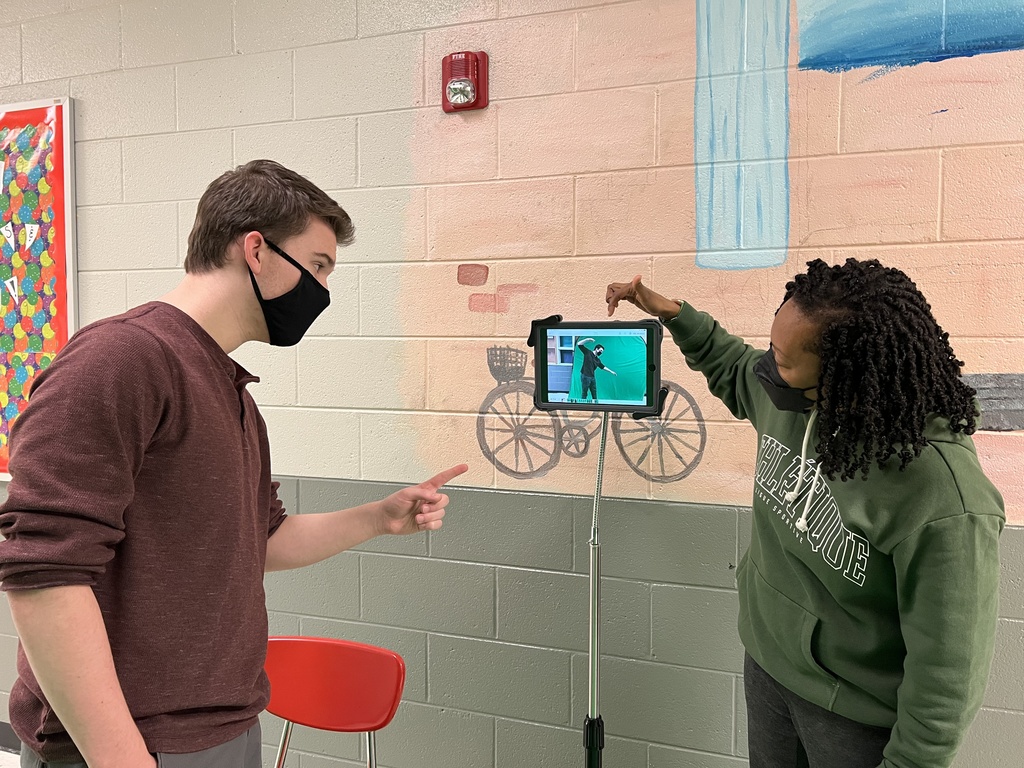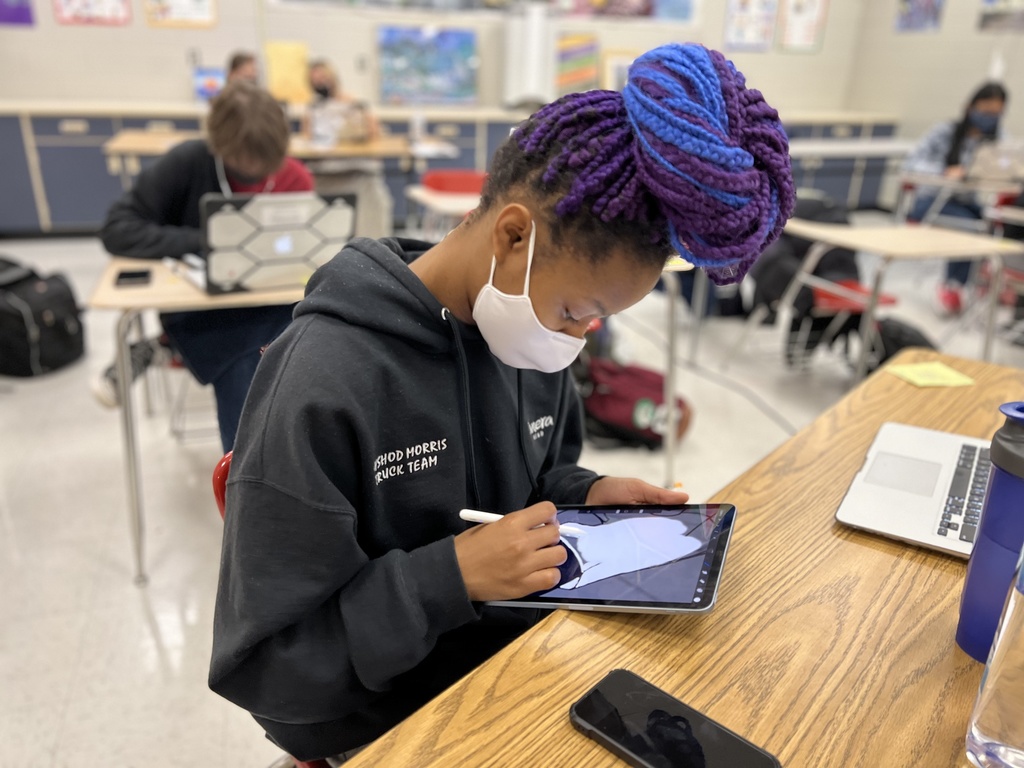 Impressive performance by our GHS and GMS students this evening!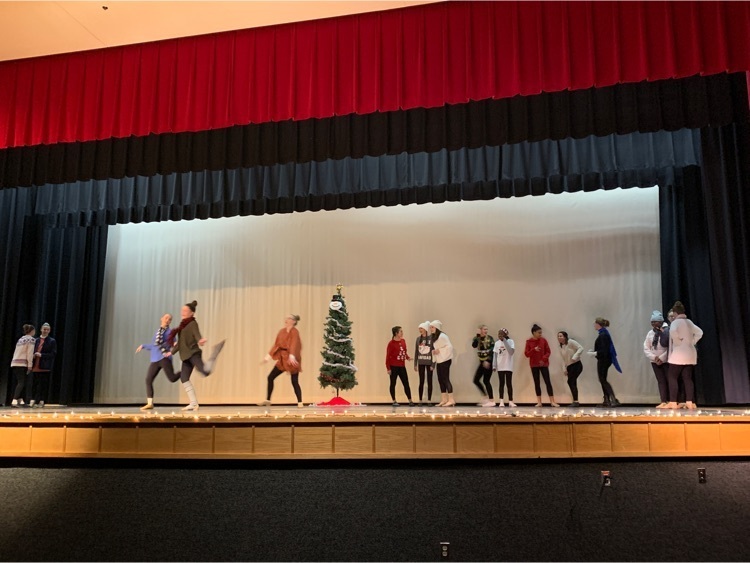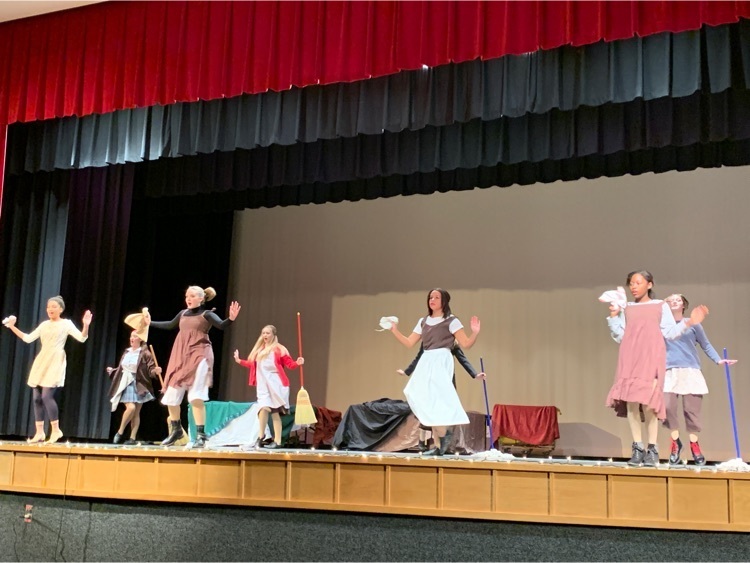 Another 🔥cross-curricular collab is underway as Ms. Reahard's Psych class presented research findings on mental health topics to Ms. EYP's Marketing class. The classes look to co-remix Wellness Wednesdays- stay tuned! We even had a special guest appearance by @SpanbergerVA07!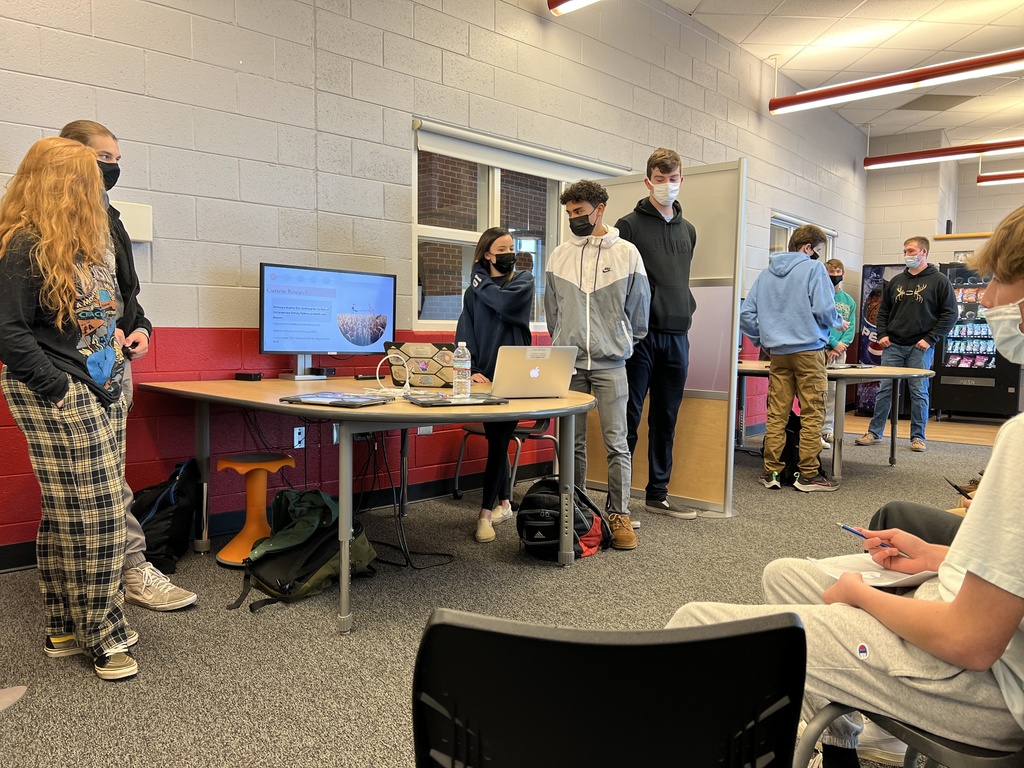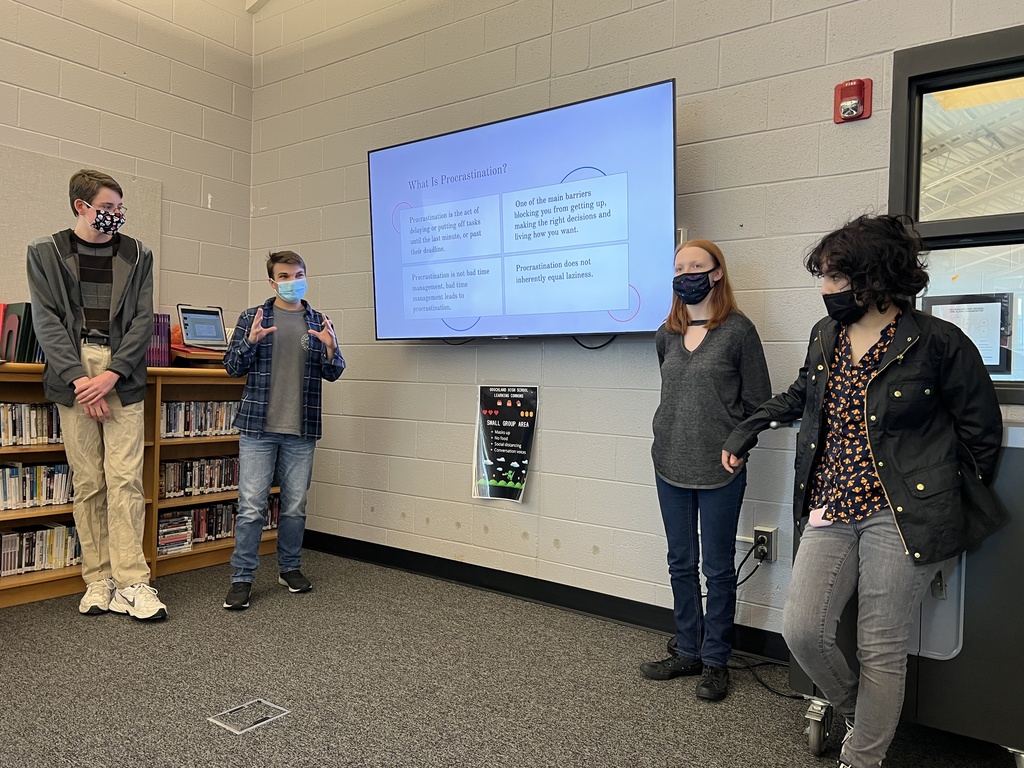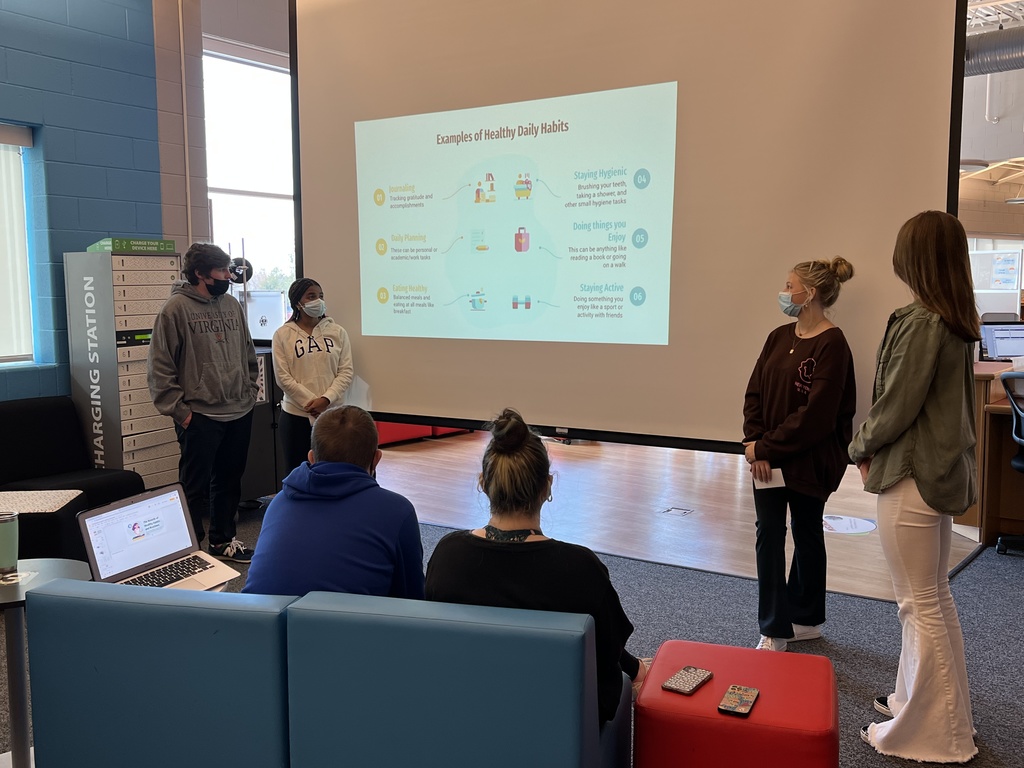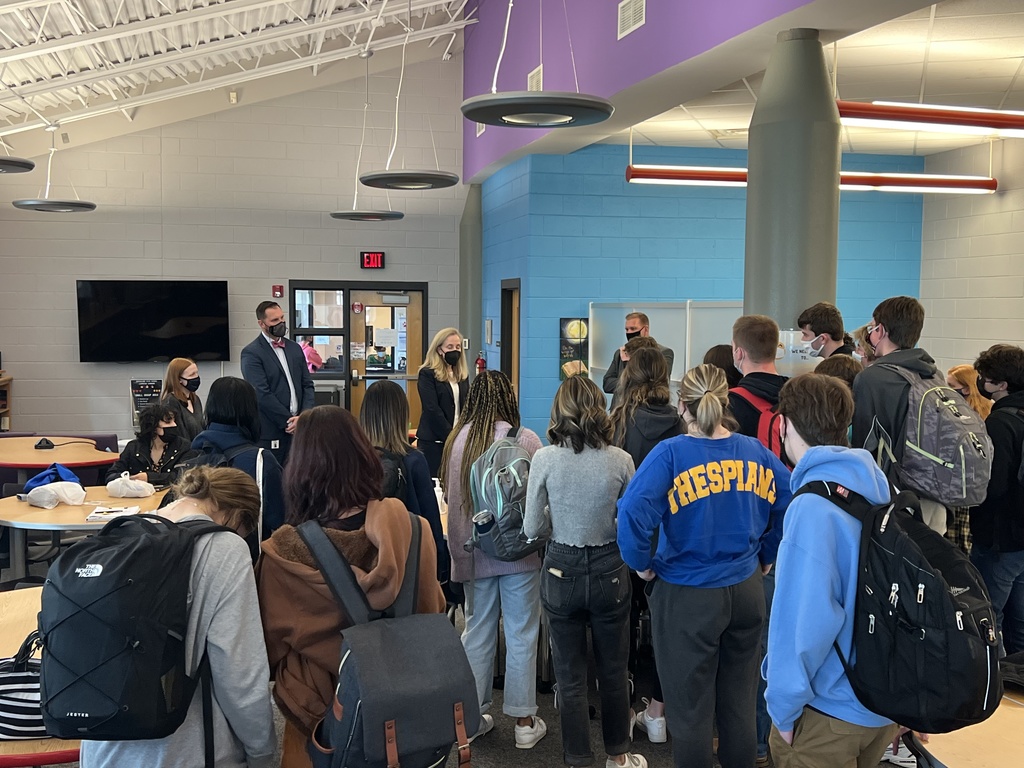 Team @glndschools up early for the @vaschoolboards 5k. From east to west, we are the best!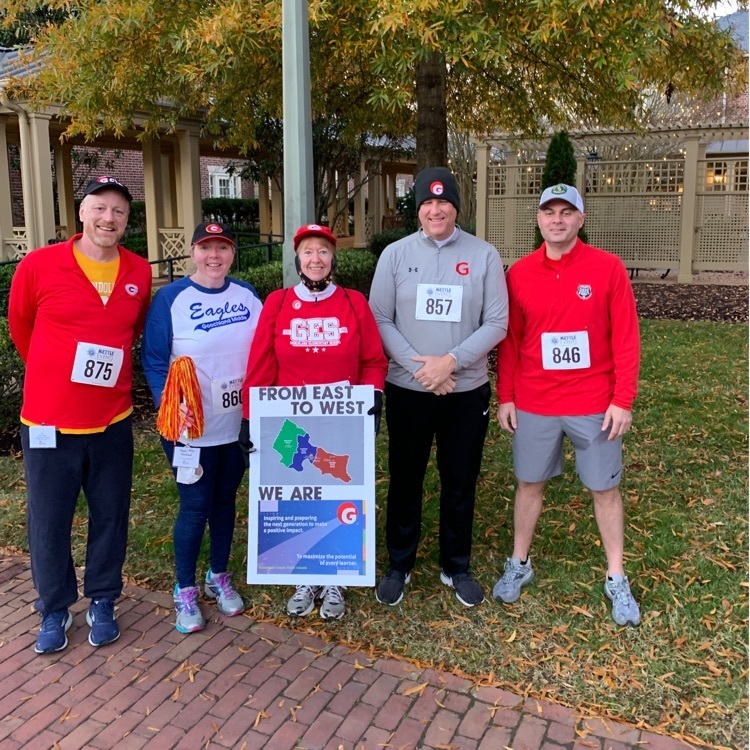 The Culinary Arts Lab is bustling today with a cross-curricular collaboration between US History, Culinary Arts, & Building Trades as students learn about and recreate 18th-19th century southern cuisine and homestead tools. #reiGnited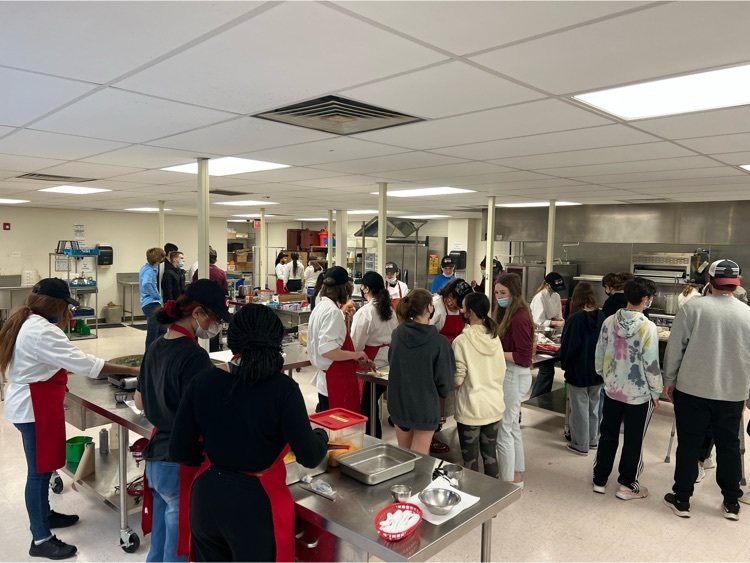 @glndschools welcomes your thoughts and ideas as we develop our 2022-2023 operational budget. Take a moment to complete this survey to provide your feedback.
https://forms.gle/WKgbDoQTfFwiiaXo7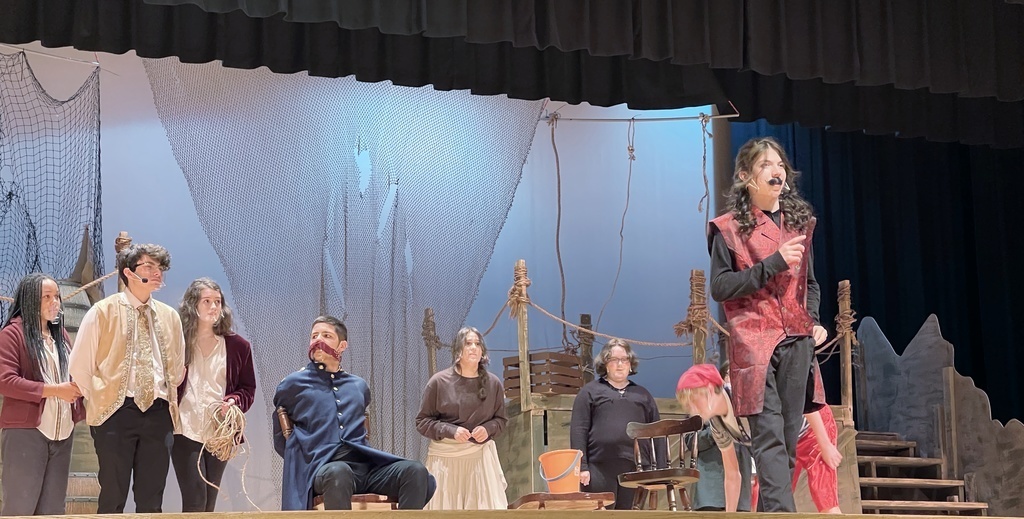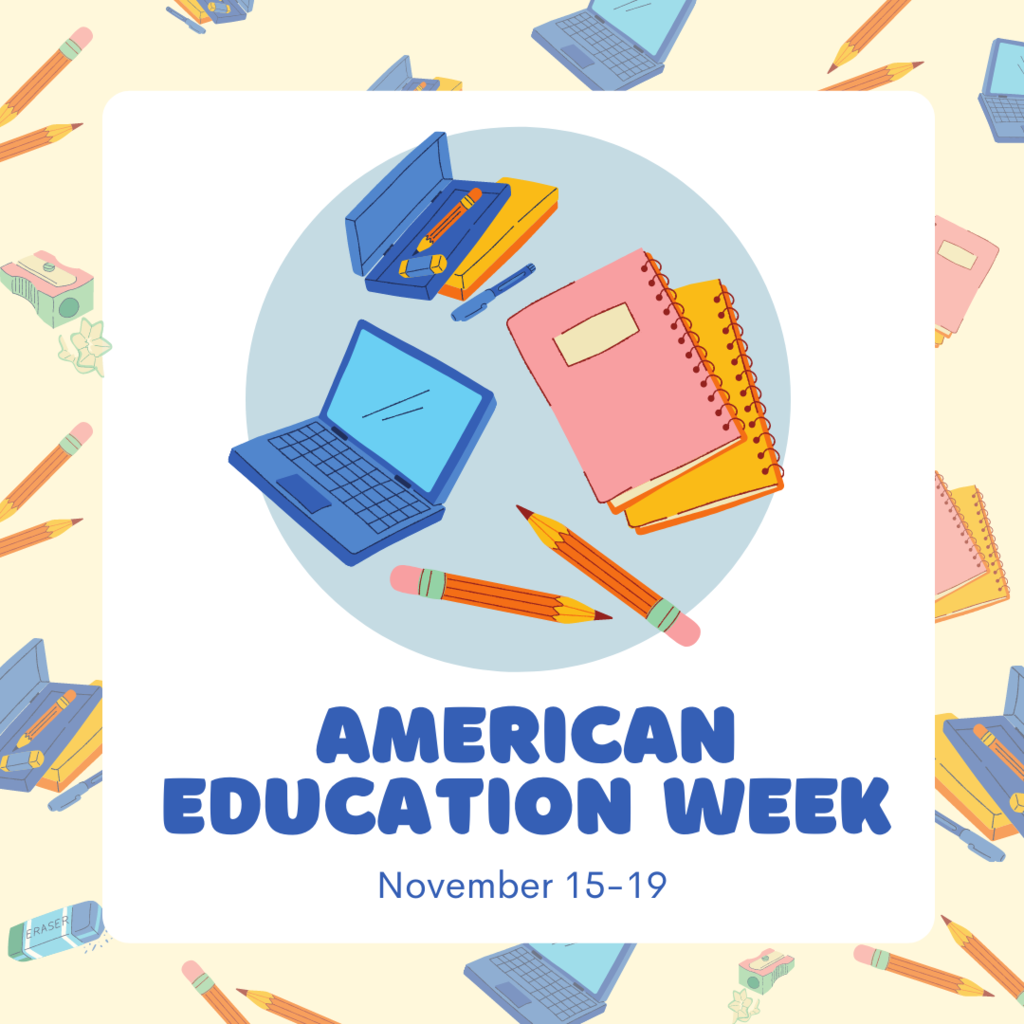 Tough loss tonight Bulldogs, but hold your head high……you've had a great year, including a Region 3B Championship!

Battling in the fourth set……Our Bulldogs are up 2-1.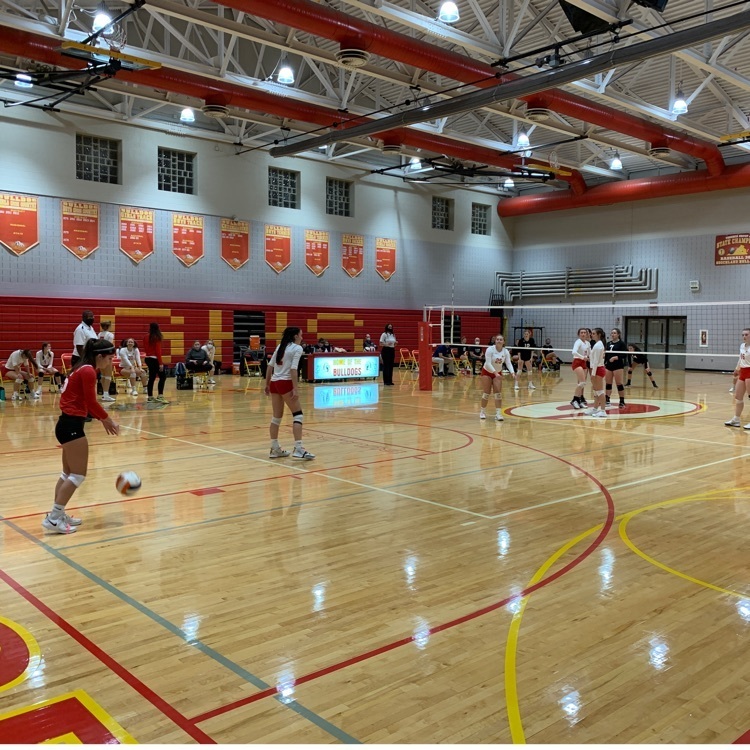 Hosting the state quarterfinals……let's go Bulldogs!